Books by Neysa
Two informative books by Neysa
with detailed instructions, patterns
& useful tips.
---
Cats, Rats & Other Creatures
Includes ALL of these patterns !-

Tom Cat, Regie (cat), Indy Cat,
I am Siamese, Louie Lion, Ryon Lion,
Standing Cat, Pooo Kitty (skunk),
Dudley the Rat, Rodney the Rat,
U. Dirty Rat, Chops (pig), Pig Floyd,
Harvey the Rabbit and Wiggles Worm.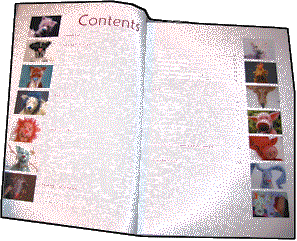 ---
15 Patterns and Design Techniques
by Neysa A. Phillippi
Published by Reverie Press